Por
@Alvy
— 28 de Marzo de 2010
Fredi nos envió esta joya digna de los más altos honores de la categoría From Lost to the River, aparentemente traducido automáticicamente, y que es el menú de una sidrería llamada El yantar en Oviedo. La foto original es de su amigo Emilio: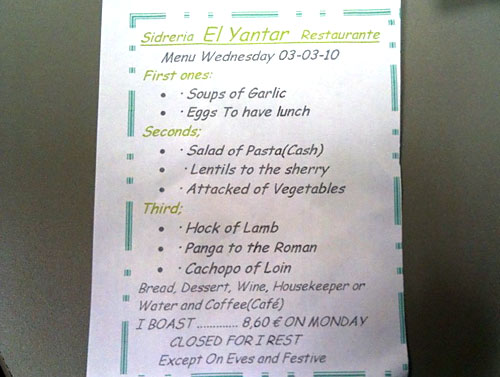 Eggs to have lunch - Huevos "El yantar" (yantar = comer)
Attacked of vegetables - Salteado de verduras
Panga to the roman - Panga a la romana
Housekeeper - Casera (¡mítica!)
On monday closed for I rest - El lunes cerrado por descanso
I boast = ??????